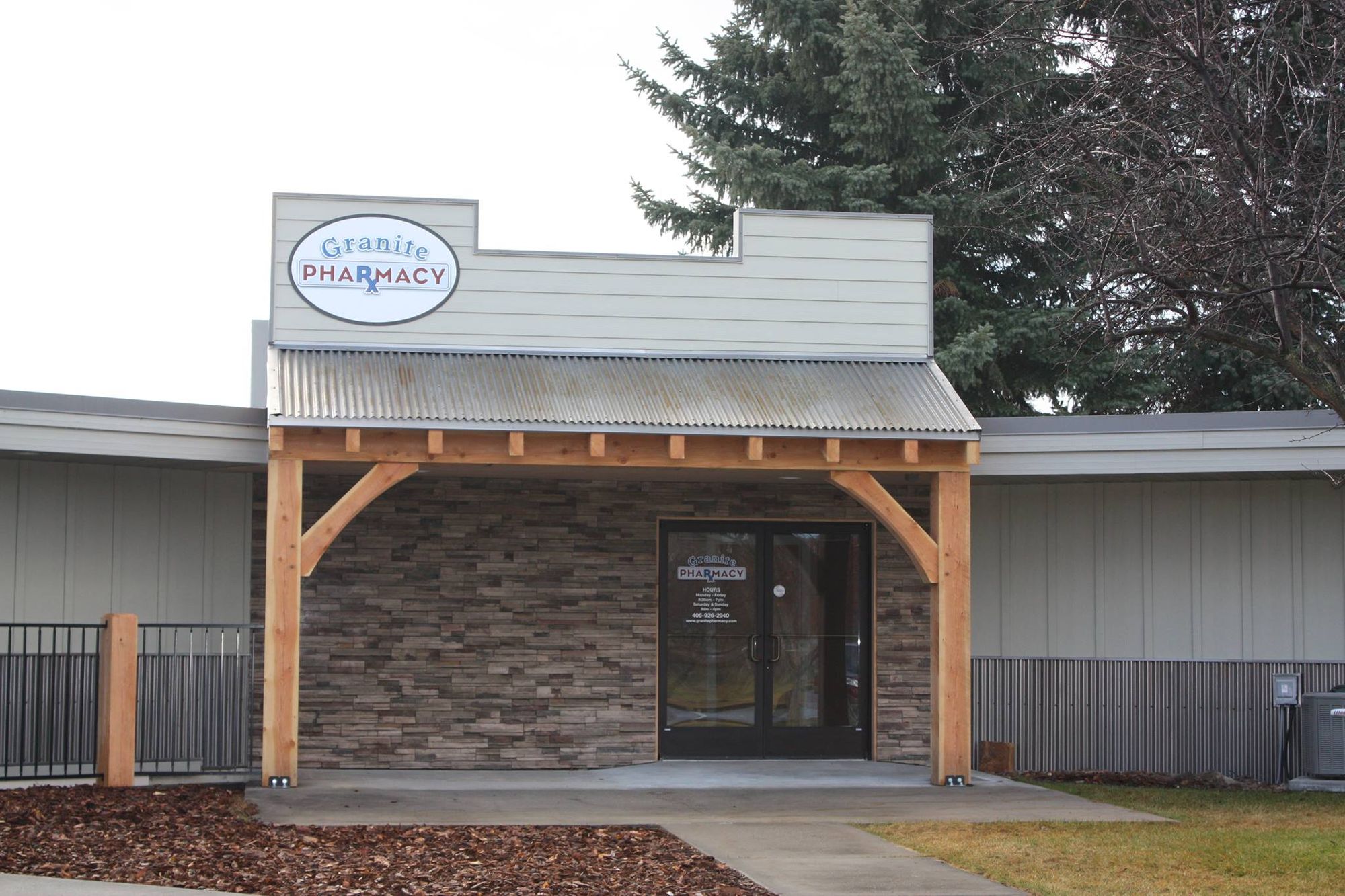 About Us
Granite Pharmacy, is a family owned and operated company, and we treat you like one of our own in a friendly and caring environment. Every facet of our business is dedicated to making things as easy and comfortable as possible for the people who come to us for help. Whether you have questions about your medications or your medical conditions, you can sit down with someone who will give you the attention you deserve and take the time to get to the bottom of your concerns.
Our pharmacists, techs and clerks know you and your family members on a first-name basis. We are a healthcare destination where you can get personalized care from people who will go the extra mile for you. As a Montana Family Pharmacies ® Member, we compete with big box store prices – oftentimes beating them – and we're typically much quicker to get your prescriptions ready too.
Granite Pharmacy is dedicated to providing quality medications, outstanding service and individualized customer care. We are a local independent pharmacy servicing Missoula, Lincoln and Granite Counties. Each store is as unique as the communities they serve and that's what local business is all about.
Like so many of you, I grew up in Montana and am proud to raise my children here with Montana values.
Thank you so much for your support and patronage – it means a lot to me, my family, and our staff!
– Eric Beyer
Feel free to take a look around our site to learn more about what we can offer you. If you have any questions or concerns, please feel free to contact us at any time.
Locally owned in business since 2008.